Google Calendar
I use this to keep track of my meetings and deadlines.
Google Keep
I've just recently come across Google Keep. It seems to work well and is really easy to use. It is another tool to break down events/projects into achievable steps.
Trello
Website: Trello
I use this to break down my goals into steps, what do I need to do and when do I need to do it by. And it's free.
Canva
Website: Canva
I use this to create images for blog posts and social media. I love Canva. You can create some really neat images on there. And the best part is it free.
Some free and some paid Resources
Site Ground
Website: Site Ground
I like Site Ground. They have been very helpful when I've had issues. They have a lot of information on their site that is helpful. And I have had no downtime in 2 years.
They are a really good webhosting site.
*referral link
WordPress Theme
Website: Elegant Themes
They have several themes, I really like Divi. It's what I use to build all of my websites. It has some really amazing features and requires no coding.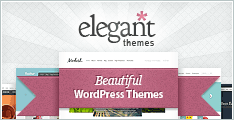 *affiliate link
Email Autoresponder
Website: Aweber
I use Aweber for my email newsletters. It is easy to use, and Aweber is very helpful with lots of resources.
*affiliate link
I use Divi, built by Elegant Themes, on five different websites. I am not super tech savy and had only ever done a few websites before – wordpress.com and through wix. I found Divi so cool but there was a learning curve. But honestly with the changes they have made to it and with the new ones coming out, I think Divi is going to be able to be used by just about anyone. I love the flexibility it gives – no two sites look alike.
Writing, Publishing & Marketing
Some free and some paid Resources
BooksGo Social
Website: BooksGo Social
Books Go Social is really helpful hub for authors. I use them for a number of promotions of my books. They send out to their massive email list, they do a twitter campaign, they promote in their facebook group and they have masterclasses. The best part is they are very supportive and helpful for authors.
The Novel Business
Website: The Novel Business
shares information, tips and courses designed to help both traditional and self-published authors achieve greater success in marketing, promoting and selling their books. Sign up for their free blog or register for Premium membership to unlock the keys to success today.
Women Writes Movement
Website: Women Writes Movement
The Women Writes Movement is a hub for women who want to find their voice through writing.
P.I.S.C.E.S. Books
Website: The Novel Business
I have used Patricia's service for both editing and formatting. I can say that does a first rate job. I had her edit my 3 novels in The Caspian Wine Series and format all of them for paperback. Great job.
Just Publish It
Website: Just Publish It
They provide a variety of services. I have worked with Laura Calender on new covers for my Caspian Wine Series. She is very creative and willing to work with me as an author. I love what she created.
Lumen5
Website: Lumen5
Lumen5 is an easy way to create simple videos that are great for use on social media.
Book Brush
Website: Book Brush
Similar to Canva, this is a graphics creation site, but it's specifically for books and book promotions.
Ecover Authority
Website: Ecover Authority
I use Ecover Authority to create 3D graphics of my books. It's easy to use, and the end graphics are quite good.
*affiliate link
Writing Programs/Software
Some free and some paid Resources
Microsoft Word
Website: Microsoft
I use this quite a bit still but not for writing my novels anymore. I used to but since I found Scrivener I've switched over. Word is still a good program for writing your novels in though. And I do still use it for editing and for sending to my beta team and editor.
Open Office
Website: Open Office
I use to use this for the word program. It is very similar to Microsoft's word but this is free.
If you are a writer and want a great product that will help you:
~ get organized with your ideas, research, chapters
~ keep track of characters/people and all of their information
~ easily rearrange chapters so that they fit better with your story
~ write your story in any order you want
Then Scrivener is for you!
This amazing product, Scrivener, is a must for any author. It took me a little bit to learn it but it was so worth it. I think you will find this an amazing program that organizes everything in one place – your notes, your research, your pictures, your novel, your information. I have used it for fiction and nonfiction. I love it.
This is one of the videos I made using VideoMaker F/X. This is the book trailer for Captured Lies.
Disclosure: Many of the links on this page are affiliate links. This means if you click on the link and purchase the item, I will be paid an affiliate commission.